Most Trusted

Dental Practice


in Chester County
Most Trusted

Dental Practice


in Chester County
Most Trusted

Dental Practice


in Chester County
Why Choose Reardon Dental?
Reardon Dental has been serving Chester County for over 40 years and is family-owned and operated. Dr. William Reardon started the practice in 1980 in Phoenixville, and opened the second location, in Downingtown, in 1984. His daughter, Dr. Laura Reardon Feller (who currently owns and operates Reardon Dental), opened the third location, in Exton, in 2020.
This father-daughter duo truly care for all of their patients and take pride in offering many dental services under one roof. From general dentistry, cosmetic dentistry, orthodontics, endodontics, prosthodontics, and periodontics, we have all your dental needs covered. Patients get better, more efficient service when their general dentists and dental specialists work together.
When you choose Reardon Dental for all your dental needs, you also take advantage of having one office handle your records, billing, and financing options. We see adults and kids of all ages and are always accepting new patients. Call to make an appointment and come visit us today! We look forward to seeing you and your beautiful smile soon! Follow us on Facebook and Instagram for updates and events.
Meet The Chester County Experts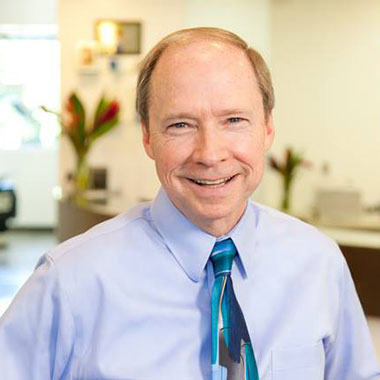 Dr. William Reardon grew up in Pittsburgh and moved to Philadelphia where he attended the University of Pennsylvania for both undergraduate and dental school. Following dental school for two years he served as a navy dentist at the Submarine Base at Groton, CT.
He returned to Chester County to set up a dental office in Phoenixville in 1980 and a second office in Downingtown in 1984. Dr. Reardon is committed to excellence in his field, as shown by membership in several dental study clubs and attendance at frequent continuing education seminars. He uniquely combines cutting edge skill with integrity together with very gentle, personalized service.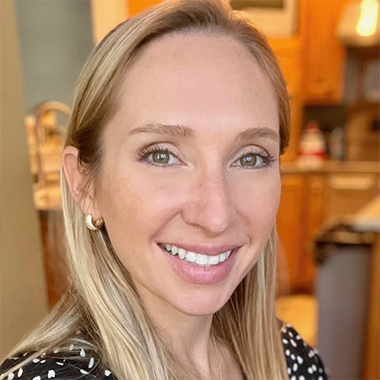 Dr. Laura Reardon Feller, daughter of Dr. William Reardon, grew up in Chester County. After graduating from Downingtown High School, she attended Allegheny College for her undergraduate studies in vocal performance.
She began her dental career path by attending a dental laboratory technology program in Buffalo, NY and a dental hygiene program at the University of Pittsburgh.Inspired throughout her childhood by her father, she completed her dental education and earned her DMD from the University of Pittsburgh.


"The membership that you can buy that allows you to have a couple cleanings throughout the year was a lifesaver.

"When you come here, you know you're going to be treated with respect, kindness, and compassion."

"I had a great experience. Nice, clean building. Everyone was professional and friendly. Nice environment and I love your architectural design."

"It's great and I think it's a real service to the community. A day of free dentistry once a year is superb."

"I was very moved that Reardon Dental and all its staff and workers wanted to do such an event. Because sometimes in life, people need help and it's humbling to see that and it's a wonderful experience. Everybody was very professional, very good, good bedside manner. Being afraid of the dentist every time I go, it makes a difference when someone takes the time to really make it a good experience. So I'm beyond grateful."

"They filled up my teeth and made them feel like real teeth again! And I can smile! And I have a smile…everything matches! I'm so happy and I'm so thankful for them and I can't believe they took so much time in helping me out and I really appreciate it."

"Everything was excellent! Everyone was courteous, they were kind. They were patient with me. They gave me a lot of information I needed to know. I mean, everything was great. Everybody in there is perfect, they're great at their job, they know their job, they're helpful. I have no complaints! I'm very very grateful and very happy and very satisfied."

"I went to Reardon Dental today and it was a fantastic experience. I haven't been to the dentist in a very long time. I'm petrified of the dentist and I actually feel incredible. I had a cleaning done today and it was just fantastic. Everybody there is wonderful and I'm very satisfied with my experience. Thank you, Reardon Dental!"

"My experience was outstanding. I had a wonderful technician, Ashley, who did the cleaning. She was extremely thorough, informative, and knowledgable. And most of all, she knew how to help me with my condition with my teeth. This is a wonderful thing that Dr. Reardon is doing for people and I'm very grateful. Thank you very much."

"I had a great experience. Sara was great. As far as the cleaning went, she was very gentle and thorough. I had a great time here, really good experience. Highly recommend!"

"I've been going there for several years, and I would highly recommend them to anybody who is looking for a dentist"

They have taken care of all of my fears and anxieties and made sure I'm comfortable at all times."

"Dr. Reardon has a very good sense of humor. He truly cares about his patients, and it's been very evident to us throughout the years."

"I am so happy because what she did for me today was give me my smile back"

"The anxiety of going to a new dentist and not knowing how they're actually going to treat you and your teeth was quickly squashed because this was probably the first dentist I've been to that i did not have an once of pain."

"You'll get the best treatment that you can be provided. You, as a person, will be treated, not just you as a mouth."

"I've been floundering around for the past few years looking for a dentist's office for my boys and me that all three of us would want to visit more than once, and I finally found it! Dr. Reardon's practice is fantastic! From the nicest front desk personnel to the professional hygienists to the super-friendly dentist, all three of us knew we had found a dental office we will visit for a long time to come.
Previous dentists had always made me feel like they were seeing dollar signs when they looked into my mouth. I brush every day, take care of my teeth, and go to the dentist every six months, so it was always aggravating to be told that I had to come back for something or other. Imagine how happy I was when, for the first time in years I didn't have any new micro-cavities or any old cavities that 'need to be replaced right away'. And, important to me, no one at Dr. Reardon's office tried to put down any of the previous dental work that had been done before. It really bugs me when one professional puts down another in attempt to make themselves look better.
Anyway, I've been SO thrilled that I told some friends and family about them, and when my mom decided to go, Dr. Reardon's office sent me beautiful flowers to thank me for the referral. They certainly did not need to do that, but I LOVED it!"

"Our family moved 25 miles away to Lancaster County. We had a change in insurance and our family doctor, but we refuse to give up our dentist!!! The travel to Reardon Dental is worth the exceptional service and staff!!!"

"I called Dr. Reardon's office at 2AM on a Saturday after chipping a tooth badly on my water bottle. As far as I could tell, Tori from the office called me as soon as they opened and told me to come down ASAP and they would try to take care of the tooth, and at least do X-rays. She warned me there might be a wait, since they were fitting me in. When I got there, I waited maybe five minutes- they took me back almost immediately. I wish I could remember everyone's names who helped me- from the woman who took the X-rays, to the woman who gave me novocaine, but they were all exceedingly kind and wonderful. Everyone clearly had their hands full- it seemed every exam room was open, but no one seemed rushed or hurried when they were dealing with me. Dr. Feller was so kind, and like everyone else, immediately put me at ease. Everyone explained what they were doing, what my options were, and their recommended plan moving forward. This is the best dental office, ever!"

"The experience was AWESOME. Let me start off with saying, I HATE GOING TO THE DENTIST. Partially because I'm a dental wimp, and partially because my last experience at a different dentist, was not favorable at all. Reardon was the exact opposite. I am actually looking forward to going back for my follow up. The staff was outstanding…explained everything as we went, and I left feeling great."

" I am so lucky to have found this practice! I have never had luck finding dentists that I like either as dentists or as people. You guys are completely different! Everyone is friendly and nice. Everybody at Reardon that I have met has treated me more like a friend than a patient. Not only have you always taken the time to answer any questions I have had but you have encouraged me to ask questions; I have never been made to feel as if I am being burdensome or stupid by asking questions about my dental situation and treatment, or even just dentistry in general. Having had chronic medical problems due to a genetic condition I have seen many many MD's and quite a few dentists and dental specialists. In my experience it is rare to find a care provider who not only gladly answers questions but encourages you to ask them and never makes you feel uncomfortable doing so. That is of huge importance to me! Going to the dentist can be stressful but you make it much easier! "

"I love Reardon Dental. I go here even though it is out of network because I love it so much. I am willing to pay out of pocket and then submit a claim to my insurance company just so I can go here. AND the girls at the front desk even offered to submit the claim for me! I love Reardon, and my hygienist is awesome. So friendly!"

"I like my dental team. I am always nervous when coming to see any dentist but, Dr. Feller and her assistant were great! It was refreshing to know that Dr. Feller would take the time to explain every step of the procedure to me while she was doing it. I had never experienced that before from any other dentist. She was very patient along with her team to ensure my experience went as smoothly as possible. I have a new dentist and that makes me smile! Thank you Dr. Feller!"

"I chipped my tooth on a Sunday evening, called Monday morning and my tooth was completely restored by 9 AM! Amazing service and sense of urgency!"

"Love them, and really who loves the dentist!? When you walk in you're greeted kindly and put at ease. My son is autistic, and they are wonderful with him. From the reception to the dentist, THEY ROCK!!!!"

"Excellent overall experience from the ease of scheduling an appoint to text message reminders and confirmation of the appointment. Never have had to wait beyond my scheduled appointment time. All staff are friendly, courteous and professional. Hygenists do a great job, walking you through the process, explaining your overall oral health and checking to make sure you're comfortable throughout the process. Very efficient and overall great end-to-end service experience. Highly recommend."