Most Trusted

Dental Practice


in Chester County
Why Choose Reardon Dental?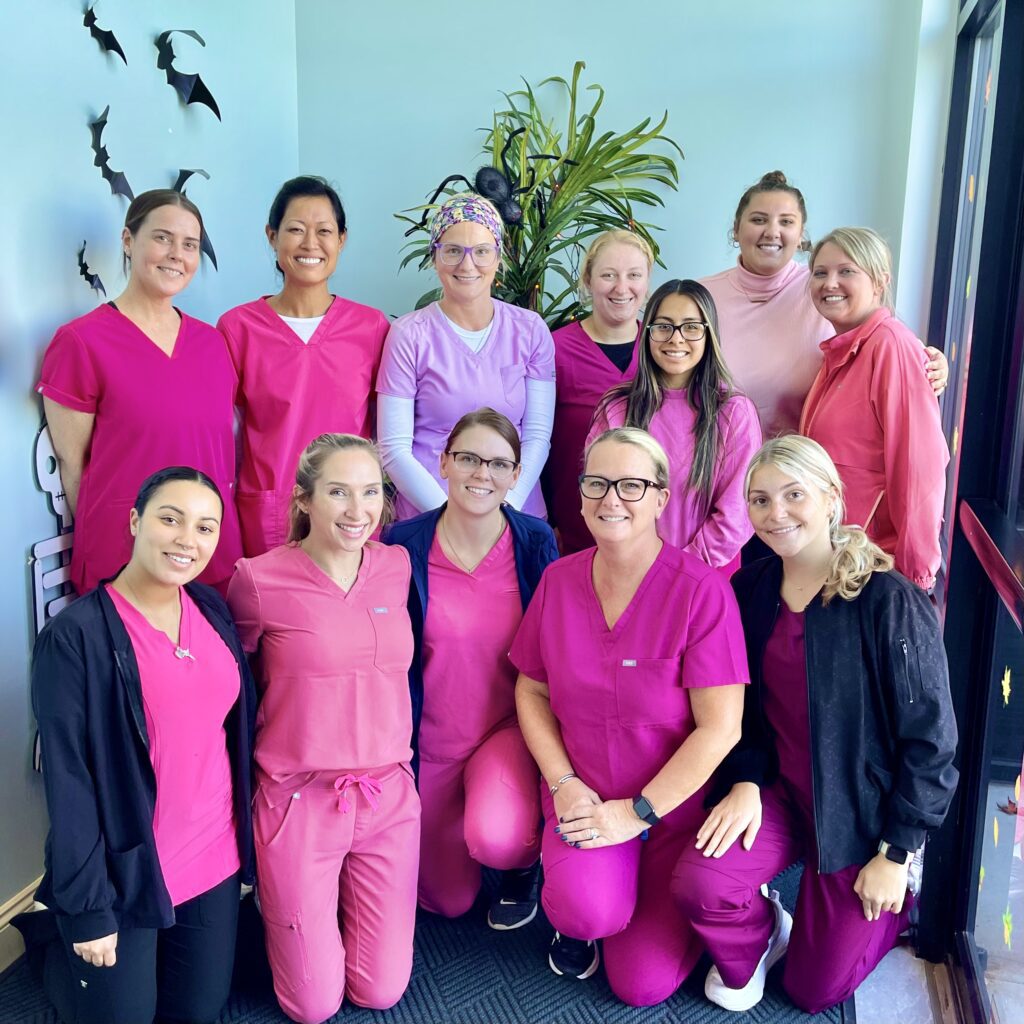 Reardon Dental has been serving Chester County for over 40 years and is family-owned and operated. Dr. William Reardon started the practice in 1980 in Phoenixville, and opened the second location, in Downingtown, in 1984. His daughter, Dr. Laura Reardon Feller (who currently owns and operates Reardon Dental), opened the third location, in Exton, in 2020.
This father-daughter duo truly care for all of their patients and take pride in offering many dental services under one roof. From general dentistry, cosmetic dentistry, orthodontics, endodontics, prosthodontics, and periodontics, we have all your dental needs covered. Patients get better, more efficient service when their general dentists and dental specialists work together.
When you choose Reardon Dental for all your dental needs, you also take advantage of having one office handle your records, billing, and financing options. We see adults and kids of all ages and are always accepting new patients. Call to make an appointment and come visit us today! We look forward to seeing you and your beautiful smile soon! Follow us on Facebook and Instagram for updates and events.
Meet The Chester County Experts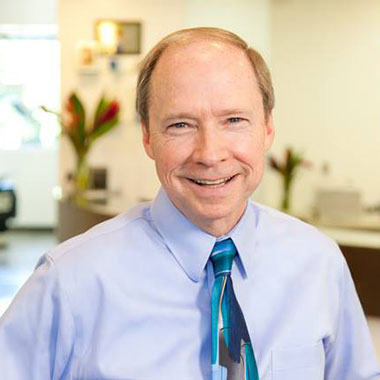 Dr. William Reardon grew up in Pittsburgh and moved to Philadelphia where he attended the University of Pennsylvania for both undergraduate and dental school. Following dental school for two years he served as a navy dentist at the Submarine Base at Groton, CT.
He returned to Chester County to set up a dental office in Phoenixville in 1980 and a second office in Downingtown in 1984. Dr. Reardon is committed to excellence in his field, as shown by membership in several dental study clubs and attendance at frequent continuing education seminars. He uniquely combines cutting edge skill with integrity together with very gentle, personalized service.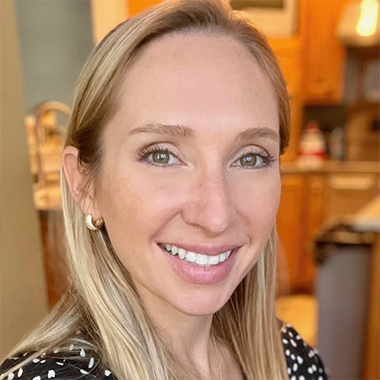 Dr. Laura Reardon Feller, daughter of Dr. William Reardon, grew up in Chester County. After graduating from Downingtown High School, she attended Allegheny College for her undergraduate studies in vocal performance.
She began her dental career path by attending a dental laboratory technology program in Buffalo, NY and a dental hygiene program at the University of Pittsburgh.Inspired throughout her childhood by her father, she completed her dental education and earned her DMD from the University of Pittsburgh.
Services offered at Reardon Dental
Periodontics
If you have been suffering from gum disease, bleeding, or other forms of discomfort around your gums, it is time to check in with us. Our periodontal services include treatment for gum disease, receding gums, and periodontal surgery. We also specialize in implant dentistry, providing implants to replace missing teeth, bridges, and crowns.
We are dedicated to providing the best care possible and use only the safest and most modern equipment and materials. Our friendly and knowledgeable staff is here to answer any questions you may have and to make sure you get the best care available.
If you're looking for the best in periodontal and dental implant services, look no further than Reardon Dental Services. We look forward to helping you achieve and maintain a healthy, beautiful smile for years to come.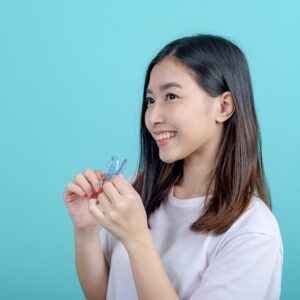 Orthodontics
Orthodontists are trained to recognize and correct misaligned teeth and jaws that can lead to poor oral health, speech problems, chewing issues, and an unaesthetic appearance. Orthodontist services are an investment in a person's overall health and wellbeing. At Reardon Dental Services, we understand that this is an important decision, and that's why we offer the highest quality, comprehensive orthodontic care to our patients. Our experienced, highly trained orthodontist is committed to providing the best experience for you and your family.
At Reardon Dental, we offer a variety of orthodontic treatments, including clear and metal braces, Invisalign, and retainers. We also provide treatment for TMJ disorders, snoring, sleep apnea, and other jaw-related issues. Our team is dedicated to helping you reach your goals, from correcting your smile to improving your overall health.
At Reardon Dental Services, we believe in providing the best care for our patients. We use the most advanced technology and equipment to ensure the best results. We also provide a comfortable and friendly atmosphere to make sure you feel relaxed and at ease during your treatment.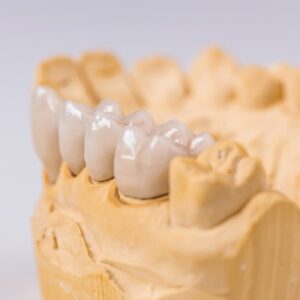 Endodontics
Endodontic treatment consists of cleaning, shaping, and filling the root canal system. Our endodontist is highly trained and experienced, providing personalized care and attention to ensure that you receive the best treatment possible.
We offer a wide range of services, including root canals, crowns, bridges, and implants. Our state-of-the-art facility is equipped with the latest technology and equipment, so you can rest assured that you will receive the highest quality of care.
We also accept many insurance plans and offer an in-house plan, making it easier for you to afford the dental care you need. Some benefits of these services include a reduction in pain and discomfort associated with tooth decay, prevention of further damage to the tooth, improved appearance and function of teeth, and increased longevity of the tooth.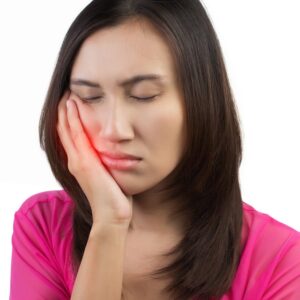 Dentists Available for Emergency Dental Procedures
Sometimes you might experience oral issues out of the blue and require urgent care. Don't worry; we have it covered. Our emergency treatment team is always at your service to attend to your problem within the shortest possible time. We even offer same-day appointments, as we understand how important it is for you to receive prompt and reliable dental care. Our experienced team of dentists and hygienists will provide you with the best and most effective treatments available, so you can get your smile back quickly.
We offer a wide range of emergency services, from general dentistry to advanced procedures like root canals and implants. Our modern equipment and the latest technology ensure the best results, while our friendly and professional staff will make you feel comfortable and at ease.
We also understand the importance of your time and you can be sure that you won't have to wait too long for your appointment.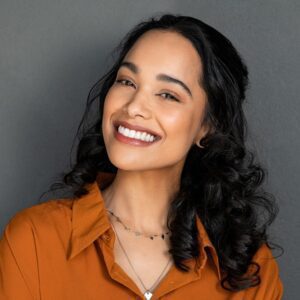 Top Class Teeth Whitening Service
Are you looking for a brighter and more confident smile? Look no further than Reardon Dental Services! Our professional teeth-whitening service is the perfect solution for anyone seeking to restore the beauty of their smile.
Our top-class dentists use the latest technology, such as Zoom whitening, to give you a brighter, whiter smile. Our team of experienced and friendly professionals provides a safe and comfortable experience, making sure you get the look you desire without any unpleasant side effects.
Don't settle for a dull and discolored smile—get the look you deserve with Reardon Dental Services! Contact us today to schedule an appointment.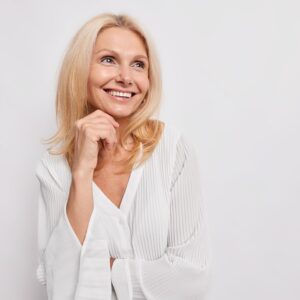 Improve your appearance with Cosmetic Dentistry
Are you looking for a modern, innovative, and experienced cosmetic dentist? Look no further than Reardon Dental Services! Our experienced team of dental professionals has been providing high-quality services for over 20 years.
At Reardon Dental Services, we specialize in all aspects of cosmetic dentistry, including teeth whitening, veneers, bonding, and more. Our state-of-the-art technology and equipment, combined with our expert knowledge and experience, allows us to provide you with the highest quality treatments available.
We understand that you want the best possible results, so we take the time to discuss your treatment options and make sure you are comfortable and confident throughout the entire process.
Frequently Asked Questions
How can I find a top-rated dentist in Chester County?
To find a top-rated dentist in Chester County, you can start by asking your friends, family, and colleagues for recommendations. You can also search online for reviews of dentists near you. Look for reputable websites like Yelp or Google Reviews that have patient-generated ratings and reviews on local dentists. Additionally, you may want to contact your local dental society or insurance provider to get a list of highly recommended dentists in the area. When you do all these, you will find Reardon Dental as your choice.
How can I find a female dentist in Chester County?
We are proud to say at Reardon Dental, we have several female dentists on staff. Dr. Laura Reardon Feller has been providing outstanding dental care to both children and adults for years now. We understand the importance of having a doctor that you can trust, which is why our team strives to provide the highest level of customer service and quality dental care. If you would like to meet with Dr. Laura Reardon Feller, simply give us a call or contact us online and we will be happy to make an appointment for you. We look forward to helping you get the dental care that you need. Thank you for considering Reardon Dental!
How long does a dentist appointment take?
The length of your dental appointment will depend on the type of appointment you are having and what services you require. Generally, routine cleanings or check-ups may take 30 to 60 minutes, whereas more involved treatments like fillings can take up to an hour or more. We will be able to provide you with a better estimate once we know more about what type of appointment and services you need. Thank you for your interest in Reardon Dental!
How do I cure gum disease without a dentist?
Unfortunately, gum disease cannot be treated without regular cleanings and check-ups with your dentist. Regular visits to the dentist are essential for the prevention and treatment of gum disease. During these appointments, your dentist will check for early signs of gum disease and provide you with a professional cleaning that removes plaque from hard to reach areas in your mouth. Depending on the severity of your gum disease, your dentist may suggest additional treatments such as scaling and root planing or antibiotics. Your dentist can also provide you with advice on how to improve your oral hygiene habits to help keep your gums healthy. If you think that you may have gum disease, it is important to contact your dentist right away for an appointment.
How do I remove tartar from teeth without a dentist?
Although it is not possible to remove tartar from teeth without a dentist, there are some steps you can take to reduce the buildup of plaque and tartar. Brushing your teeth twice a day with a fluoride toothpaste will help prevent plaque buildup. Flossing daily can also help remove any food particles that may be stuck between your teeth. In addition, using a mouthwash or oral rinse can help reduce the formation of plaque and tartar. Finally, it is important to visit your dentist regularly for professional cleanings which can help remove any tartar that may have formed.
How do I get rid of a tooth abscess without going to the dentist?
If you have a tooth abscess, it is important to seek professional dental treatment as soon as possible. However, if visiting the dentist is not an option for you, there are some steps you can take at home to help reduce pain and inflammation. Rinse your mouth with warm salt water several times a day. You can also try applying a cold compress to the affected area for 15 minutes at a time. Over-the-counter pain relievers such as ibuprofen can also help reduce any discomfort or swelling associated with the abscess. Additionally, taking steps to improve hygiene and oral care may help reduce the likelihood of an abscess reoccurring in the future.
How do I fix rotten teeth without a dentist?
The best way to fix rotten teeth is to visit a dentist, as they have the tools and knowledge necessary to properly diagnose and treat any underlying issues. While it may be tempting to try home remedies or over-the-counter products, these treatments may not solve the problem and can even make it worse in some cases. If a visit to the dentist is not an option, what you can do is take steps to manage and even prevent further decay.
What dentist does root canals?
Endodontists specialize in root canals, which is a type of dental procedure that removes infected or damaged tissue from the inside of a tooth. Endodontists are highly trained and experienced in performing this type of procedure and can provide relief to those who suffer with dental pain. Most general dentists also have experience with root canal therapy as well. It is important to talk to your dentist about the best treatment option for you if you are experiencing any type of dental pain.
What type of dentist does implants?
Periodontists specialize in placing dental implants, which are an artificial replacement for a missing tooth. These implants help to restore the function and aesthetics of teeth and can make eating and speaking easier. Periodontists are highly experienced with this type of procedure and can ensure that you get the best results possible. Your dentist will work closely with your periodontist to ensure that the procedure is successful. It can be tricky at times knowing what dental specialists do, and this article helps throw more light.
When should a child go to the dentist for the first time?
It is recommended that children go to the dentist for their first check-up by age three. At this appointment, your child's dentist can assess their teeth and gums and check for any early signs of cavities or other dental issues. The dentist will also discuss preventive care measures such as brushing, flossing, and diet. Early visits to the dentist can help establish a lifetime of good oral hygiene habits. The American Academy of Pediatrics recommends that every child have an annual dental check-up. We discuss how pediatric dentists help children in this article.
How long does a dental cleaning take?
A dental cleaning usually takes about 50 minutes. During a dental cleaning, the hygienist will remove plaque and tartar buildup as well as any food particles that have become stuck to teeth or in between teeth. The hygienist will then polish the teeth to make them look brighter and smoother, and they may also use a fluoride treatment to protect the teeth. After the cleaning, the dentist will examine the patient's mouth and look for any signs of decay or disease. If necessary, they can recommend further treatment such as fillings, crowns, or root canals. It is important to keep up with regular dental visits in order to maintain good oral health.