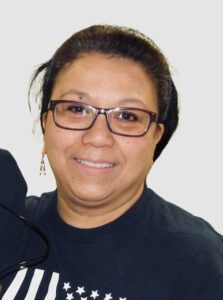 General Dentist
Dr. Ellen Agnes O'Brien was born and raised in the Philippines. A scholar of the University of the Philippines, she migrated to the U.S. in 1989, and obtained a degree in Nursing from West Alabama University.
She had a successful career as a Registered Nurse before going to Dental School at the University of Pennsylvania.
After graduating from Penn Dental School, she attended a residency program in Advanced Education in General Dentistry at the University of Medicine and Dentistry in New Jersey. She has been practicing General Dentistry in South Jersey, in Montgomery County, Chester County and the Main Line since 1996. She loves the different branches of Dentistry and keeps abreast with new technology by going to various continuing education courses.
She currently resides in Delaware County with her husband and two teenage sons. She spends her spare time being her sons' loudest cheerleader during concerts, recitals, plays and sporting events. She is an active parishioner at the St. John Neumann Church where she is a member of the Ladies' Altar Guild. She is a music lover and a big fan of the arts, so it is not surprising to hear her humming a tune when she works on her patients.