Why Choose Reardon Dental Downingtown?
Reardon Dental has been serving Chester County for over 40 years and is family-owned and operated. Dr. William Reardon started the practice in 1980 in Phoenixville, and opened the second location, in Downingtown, in 1984. His daughter, Dr. Laura Reardon Feller (who currently owns and operates Reardon Dental), opened the third location, in Exton, in 2020.
This father-daughter duo truly care for all of their patients and take pride in offering many dental services under one roof. From general dentistry, cosmetic dentistry, orthodontics, endodontics, prosthodontics, and periodontics, we have all your dental needs covered. Patients get better, more efficient service when their general dentists and dental specialists work together.
When you choose Reardon Dental for all your dental needs, you also take advantage of having one office handle your records, billing, and financing options. We see adults and kids of all ages and are always accepting new patients. Call to make an appointment and come visit us today! We look forward to seeing you and your beautiful smile soon! Follow us on Facebook and Instagram for updates and events.
Our Downingtown office is conveniently located at 35 West Pennsylvania Avenue in Downingtown, PA next to Kerr Park. We are the building with all the solar panels! If you're looking for a friendly, sustainable dentist in the Downingtown area, give us a call! We would love to see you!
Our current office hours are:
Monday: 8 am – 4 pm
Tuesday: 8 am – 4 pm
Wednesday: 8 am – 4 pm
Thursday: 8 am – 4 pm
Friday: Closed
Services offered at Reardon Dental
Dental Implants and Periodontal Services in Chester County
If you have been suffering from gum disease, bleeding, or other forms of discomfort around your gums, it is time to check in with us. Our periodontal services include treatment for gum disease, receding gums, and periodontal surgery. We also specialize in implant dentistry, providing implants to replace missing teeth, bridges, and crowns.
We are dedicated to providing the best care possible and use only the safest and most modern equipment and materials. Our friendly and knowledgeable staff is here to answer any questions you may have and to make sure you get the best care available.
If you're looking for the best in periodontal and dental implant services, look no further than Reardon Dental Services. We look forward to helping you achieve and maintain a healthy, beautiful smile for years to come.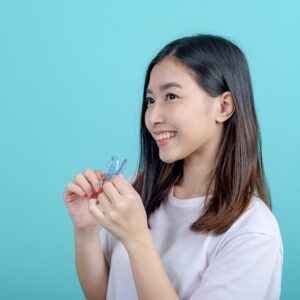 Get Your Treatment From an Orthodontist in PA
Orthodontists are trained to recognize and correct misaligned teeth and jaws that can lead to poor oral health, speech problems, chewing issues, and an unaesthetic appearance. Orthodontist services are an investment in a person's overall health and wellbeing. At Reardon Dental Services, we understand that this is an important decision, and that's why we offer the highest quality, comprehensive orthodontic care to our patients. Our experienced, highly trained orthodontist is committed to providing the best experience for you and your family.
At Reardon Dental, we offer a variety of orthodontic treatments, including clear and metal braces, Invisalign, and retainers. We also provide treatment for TMJ disorders, snoring, sleep apnea, and other jaw-related issues. Our team is dedicated to helping you reach your goals, from correcting your smile to improving your overall health.
At Reardon Dental Services, we believe in providing the best care for our patients. We use the most advanced technology and equipment to ensure the best results. We also provide a comfortable and friendly atmosphere to make sure you feel relaxed and at ease during your treatment.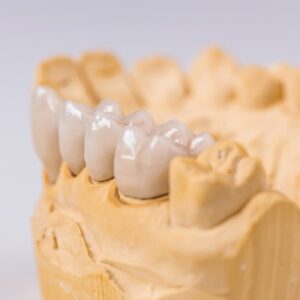 Endodontic Treatment
Endodontic treatment consists of cleaning, shaping, and filling the root canal system. Our endodontist is highly trained and experienced, providing personalized care and attention to ensure that you receive the best treatment possible.
We offer a wide range of services, including root canals, crowns, bridges, and implants. Our state-of-the-art facility is equipped with the latest technology and equipment, so you can rest assured that you will receive the highest quality of care.
We also accept many insurance plans and offer an in-house plan, making it easier for you to afford the dental care you need. Some benefits of these services include a reduction in pain and discomfort associated with tooth decay, prevention of further damage to the tooth, improved appearance and function of teeth, and increased longevity of the tooth.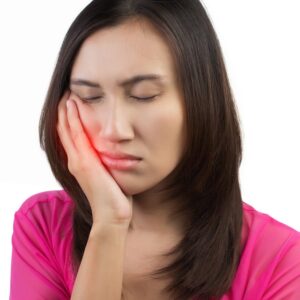 Dentists Available for Emergency Dental Procedures
Sometimes you might experience oral issues out of the blue and require urgent care. Don't worry; we have it covered. Our emergency treatment team is always at your service to attend to your problem within the shortest possible time. We even offer same-day appointments, as we understand how important it is for you to receive prompt and reliable dental care. Our experienced team of dentists and hygienists will provide you with the best and most effective treatments available, so you can get your smile back quickly.
We offer a wide range of emergency services, from general dentistry to advanced procedures like root canals and implants. Our modern equipment and the latest technology ensure the best results, while our friendly and professional staff will make you feel comfortable and at ease.
We also understand the importance of your time and you can be sure that you won't have to wait too long for your appointment.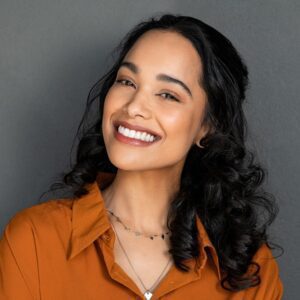 Top Class Teeth Whitening Service
Are you looking for a brighter and more confident smile? Look no further than Reardon Dental Services! Our professional teeth-whitening service is the perfect solution for anyone seeking to restore the beauty of their smile.
Our top-class dentists use the latest technology, such as Zoom whitening, to give you a brighter, whiter smile. Our team of experienced and friendly professionals provides a safe and comfortable experience, making sure you get the look you desire without any unpleasant side effects.
Don't settle for a dull and discolored smile—get the look you deserve with Reardon Dental Services! Contact us today to schedule an appointment.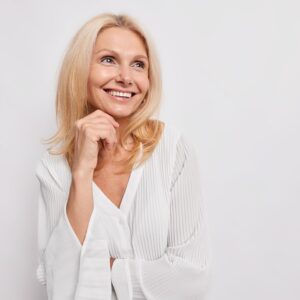 Improve your appearance with Cosmetic Dentistry
Are you looking for a modern, innovative, and experienced cosmetic dentist? Look no further than Reardon Dental Services! Our experienced team of dental professionals has been providing high-quality services for over 20 years.
At Reardon Dental Services, we specialize in all aspects of cosmetic dentistry, including teeth whitening, veneers, bonding, and more. Our state-of-the-art technology and equipment, combined with our expert knowledge and experience, allows us to provide you with the highest quality treatments available.
We understand that you want the best possible results, so we take the time to discuss your treatment options and make sure you are comfortable and confident throughout the entire process.
Frequently Asked Questions
How can I find a female dentist in Downingtown?
Reardon Dental is currently owned and operated by Dr. Laura Reardon Feller, a seasoned female dental professional offering comprehensive dental services to both adults and children. Our Downingtown dental office provides preventative care, restorative treatments, cosmetic procedures, and preventive treatments such as teeth cleanings and fluoride treatments. We also provide emergency services for any unexpected oral health issues that may arise.
Who is the best dentist in Downingtown PA?
At Reardon Dental,  we strive to provide excellent dental care in Downingtown, PA. Having in our team some of the most experienced and top rated dentists in Downingtown, we are are dedicated to providing high-quality, personalized care for each of our patients. We offer a wide range of services such as general, pediatric, cosmetic and restorative dentistry. Whether you're looking for routine checkups or complex restorative treatments,  our team is here to help you maintain your dental health and achieve beautiful smiles. Our services include preventative care such as teeth cleanings, which will remove plaque and tartar build up while also providing fluoride treatments and applying sealants if necessary. We also provide restorative procedures like fillings, crowns, bridges, dentures and implants to help
How long does a dentist appointment take?
When you book an appointment with our Downingtown dentist office, the length of your appointment will depend on the type of treatment you are receiving and how long it takes to complete. Generally speaking, a routine dental exam can take anywhere from 30 minutes to one hour, while more complex procedures such as crowns or root canals may take two hours or more. We strive to make our appointments as efficient as possible so that  you can get in, out, and back to your normal day as quickly as possible.
How long does a dental cleaning take?
Dental cleaning is a common  procedure that usually takes about an hour to complete. The dentist or dental hygienist will use special tools to clean your teeth, removing plaque and tartar buildup. After the cleaning is finished, they may polish and floss your teeth as well. In some cases, a fluoride treatment may be applied to help protect against tooth decay.
What dentist does root canals?
Our in-house endodontist is specially qualified to perform root canals. An endodontist is a dentist who has completed additional training in diagnosing and treating diseases of the dental pulp, the soft tissue inside your teeth. Root canals involve carefully removing the infected pulp from within the tooth, cleaning it out and filling it with special material to prevent further infection. Our endodontist will be able to give you the best advice on whether a root canal is suitable for you and provide expert care to ensure that your treatment is successful. Read more here: what type of dentist should I see?
What type of dentist does implants?
We have a periodontist at Reardon Dental who provides implant treatments. Our experienced periodontist will be able to provide you with information about implant solutions and discuss if this treatment would be suited to you. If a dental implant is the right solution for you, then our periodontist will be able to provide expert care to ensure that your treatment is successful. They will take steps to minimize any discomfort and make sure that you are happy with the results of your procedure.
When should a child go to the dentist for the first time?
We typically encourage parents to  bring their children in for their first dental visit by the age of two or three. During this initial appointment, our dentists will evaluate your child's oral health, check for cavities and other problems, discuss brushing and flossing techniques, and help you establish good habits that can last a lifetime. We also provide preventive treatments such as fluoride applications and sealants, which can help prevent decay in children. Read more here on what children's dentists do.
How do I cure gum disease without a dentist?
While we must emphasize that regular visits to the dentist are essential for a healthy mouth, there are some ways you can take care of gum disease in the event that you are unable to see a dentist and need to prevent it from getting worse. Brushing and flossing regularly is key to keeping your gums healthy, as this helps remove bacterial plaque from your teeth and along the gum line. Additionally, eating a balanced diet that is low in sugar and  carbohydrates can help keep your gums healthy, as sugar and carbs can both promote the growth of bacteria that cause gum disease.
How do I remove tartar from teeth without dentist?
Tartar build up on the teeth can be removed without seeing a dentist, however it is best done with professional help. There are some over-the-counter products available that contain acids or enzymes which can dissolve tartar and plaque build up. However, these should be used sparingly as they can damage enamel if not used correctly. Additionally, brushing your teeth twice daily, flossing at least once a day and using an anti-bacterial mouthwash can effectively help reduce tartar build up.
How do I get rid of a tooth abscess without going to the dentist?
Dentists are specially trained  to diagnose, treat and manage tooth abscesses. Therefore, it is best to seek professional help from a dentist. That said, it may be necessary to  try home remedies to reduce the pain and swelling before visiting a dentist. Home remedies include rinsing your mouth with warm salt water, using a cold compress on the cheek near the abscess, applying an over-the-counter topical numbing agent to the area, and taking over-the-counter pain relievers such as ibuprofen.
How do I fix rotten teeth without dentist?
You cannot fix  a rotten tooth without the help of a dentist. The only way to do this is through dental treatments such as fillings, crowns and root canals, which can only be performed by a qualified professional. Additionally, if your tooth has become severely damaged due to decay or trauma, you may need to have it extracted in order to prevent further damage or infection.