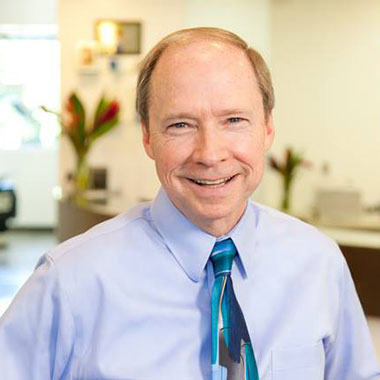 General Dentist
Dr. William Reardon grew up in Pittsburgh and moved to Philadelphia where he attended the University of Pennsylvania for both undergraduate and dental school. Following dental school for two years he served as a navy dentist at the Submarine Base at Groton, CT. He returned to Chester County to set up a dental office in Phoenixville in 1980 and a second office in Downingtown in 1984.
Dr. Reardon is committed to excellence in his field, as shown by membership in several dental study clubs and attendance at frequent continuing education seminars. He uniquely combines cutting edge skill with integrity together with very gentle, personalized service.
Dr. Reardon met his wife, Cathy, as a teenager in Pittsburgh. They have been married for 48 years. Cathy also has a practice in our office as an Audiologist. They have three children. Dr. Reardon enjoys biking, camping, playing chess and cooking.